"Handmade Jeans" Hand Lettering
B&W lettering in a brick wall for a denim brand.
Graphic Design, Calligraphy, Typography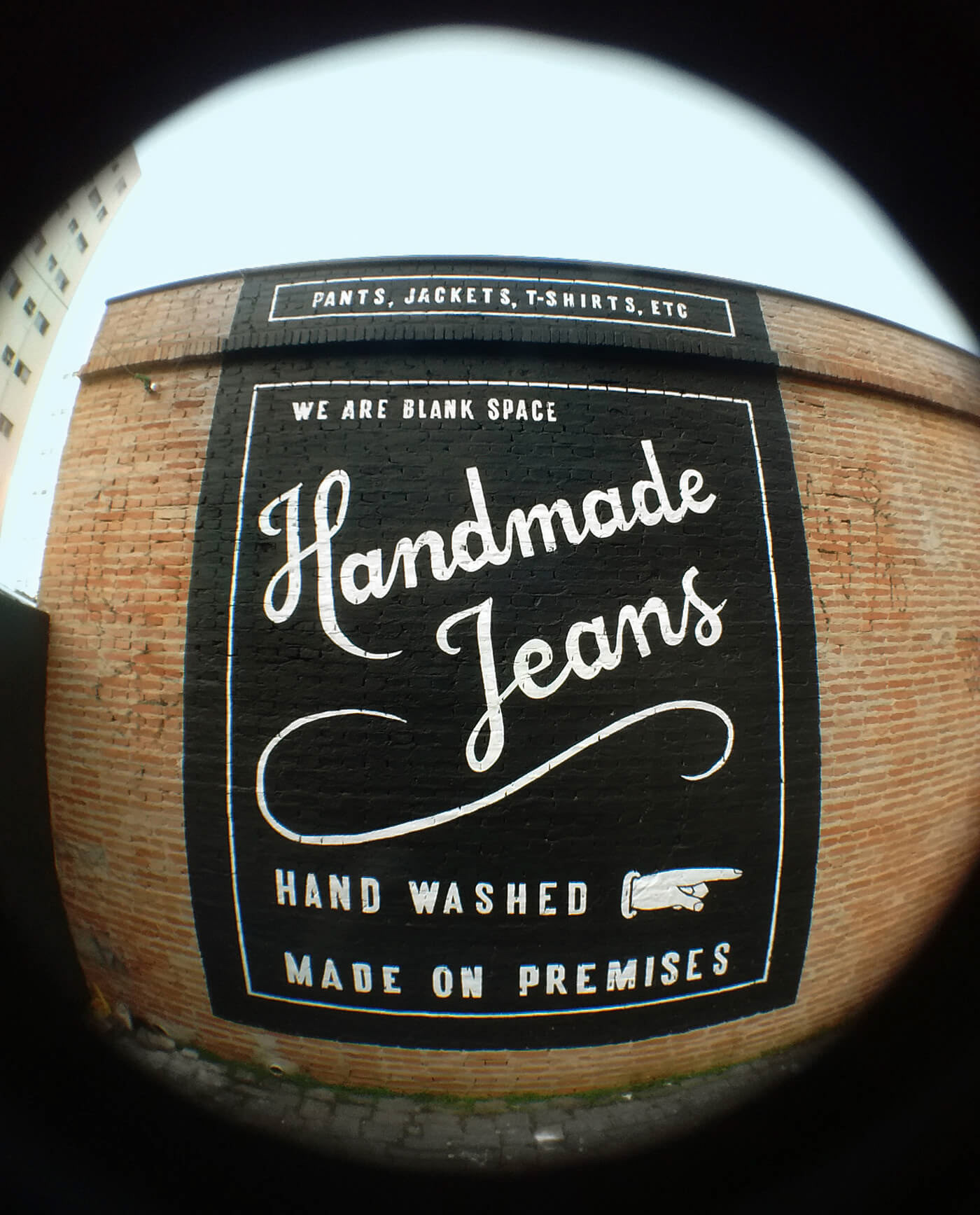 I was invited to do a big b&w lettering in the front brick wall 
of the building of a denim brand called "Blank Space", in São Paulo.
The entire layout is 5 meters tall and 4 meters wide.